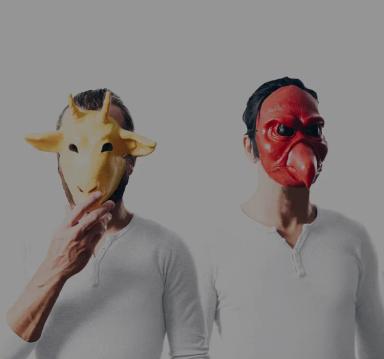 The Sound of Animals Fighting
Design / Dev / Video

The Sound of Animals Fighting is an American rock supergroup who released a trilogy of records between 2004 and 2008.
TSOAF and Spellbound team members have been collaborators for nearly two decades of creative output.
Overview:
Indie supergroup "The Sound of Animals Fighting" was embarking on their first tour in five years and was in need of a refreshed aesthetic that matched the bands' mysterious persona but effectively communicated the new tour plans. Spellbound reshot the band's 2004 promo shots in a new color-way, using the same model and wardrobe, and developed a wide range of assets from social announcements, paid media, on-tour video footage, merchandise and more – owning the bands creative output end to end.