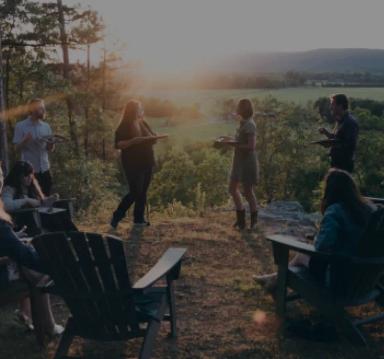 Grass Roots Farmers' Coop
Video / Design / Dev

Grass Roots is a co-op working with over 40 small farms spanning from the rangeland of Oregon to Ozark Highlands Ecoregion of Arkansas to river-laced Mississippi.
Economically empowered, Grass Roots' farmers have bucked mid-20th century thinking and stepped away from industrial, chemical and pesticide-based agriculture with regenerative practices that heal the land.
Overview:
Grass Roots Farmers' Cooperative engaged Spellbound in early 2021 to help refresh a wide range of content and brand elements to ensure their message of sustainably driven, regenerative agriculture and humanely raised animals was top of mind for customers new and old. Spellbound led updates for site iconography, motion focused creative for paid and social, revenue driving email templates, as well as a full content update that included mission driven video pieces focusing on regenerative agriculture, stewardship and an ultimate commitment to their animals and customers.