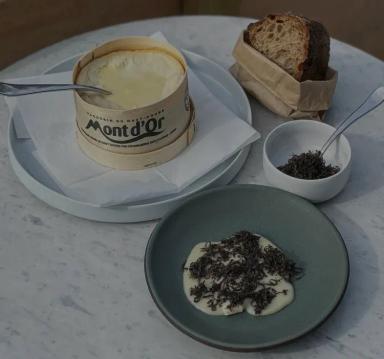 Fradei
Copy / Design / Dev

Brooklyn NY restaurant focused on small-scale, locally sourced cuisine of the highest-quality ingredients.
Spellbound and Fradei share a common commitment to craft, and precise execution.
Overview:
We met chef Sam Schwarz in Paris in 2019 and connected when we found ourselves on the East Coast when the pandemic began. During that time we had a few lucky moments to try Sam's food and knew we wanted to help any way we could. After a rave NY Times review, the restaurant had even more attention and was in need of an update to the content and visual identity they were presenting to their customers online. Working with Sam we defined a straightforward site design that clearly outlined the restaurant's concept, extreme commitment to sustainable and local food sourcing and cooking, as well as access to the restaurant's playlists.